I was recently invited to a cocktail reception hosted by San Francisco Travel, and their travel partners in Calgary for an evening of education and excitement about San Francisco and surrounding area. At the Workshop Kitchen & Culture, about 70 travel agents and partners were treated to cocktails and appetizers while mingling with representatives from San Francisco, Sonoma and Napa Valley, Monterey, Humboldt County, PIER 39, Viceroy Hotel Group and the California Academy of Sciences.
The elegant and upscale event didn't disappoint and we were all excited to hear about new updates and developments in San Francisco so we can best serve our clients.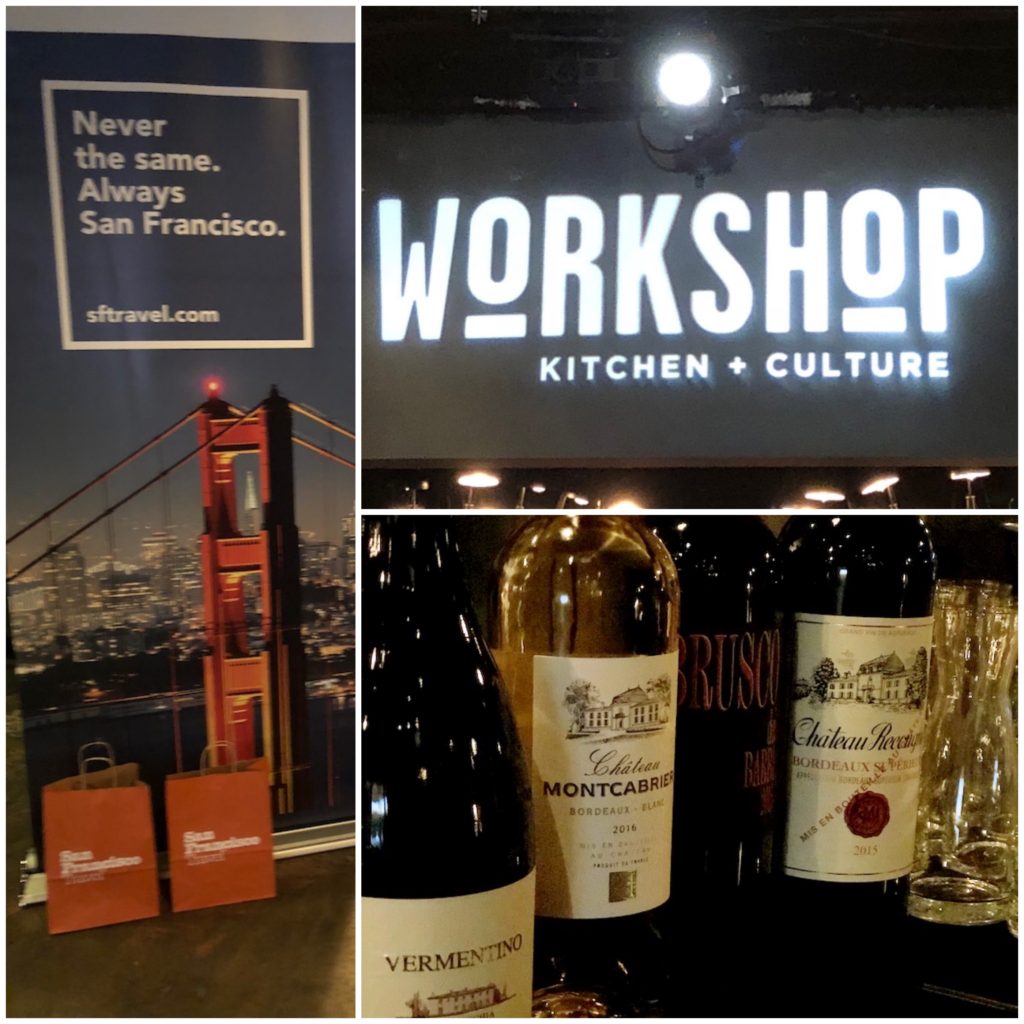 San Francisco is a great compact city with a lot to enjoy! A perfect city to walk around and explore with a fantastic public transit system, travellers can really explore all the hidden gems around the city. And with the opening of the new Transbay Transit Center this year, the centre aims to revitalize the downtown core with increased convenience and access for transit options.
A new Golden State Warriors Sports and Entertainment Complex is expected to open in 2019, which will provide arena space for the Golden State Warriors as well as large scale entertainment.
For the first time in the US, the Rugby World Cup Sevens will be hosted in San Francisco at AT&T Park from July 20-22, 2018.
Bon Appetit names San Francisco the "Best Food City in the Country". There are plenty of tour choices for culinary enthusiasts, urban wineries, craft breweries.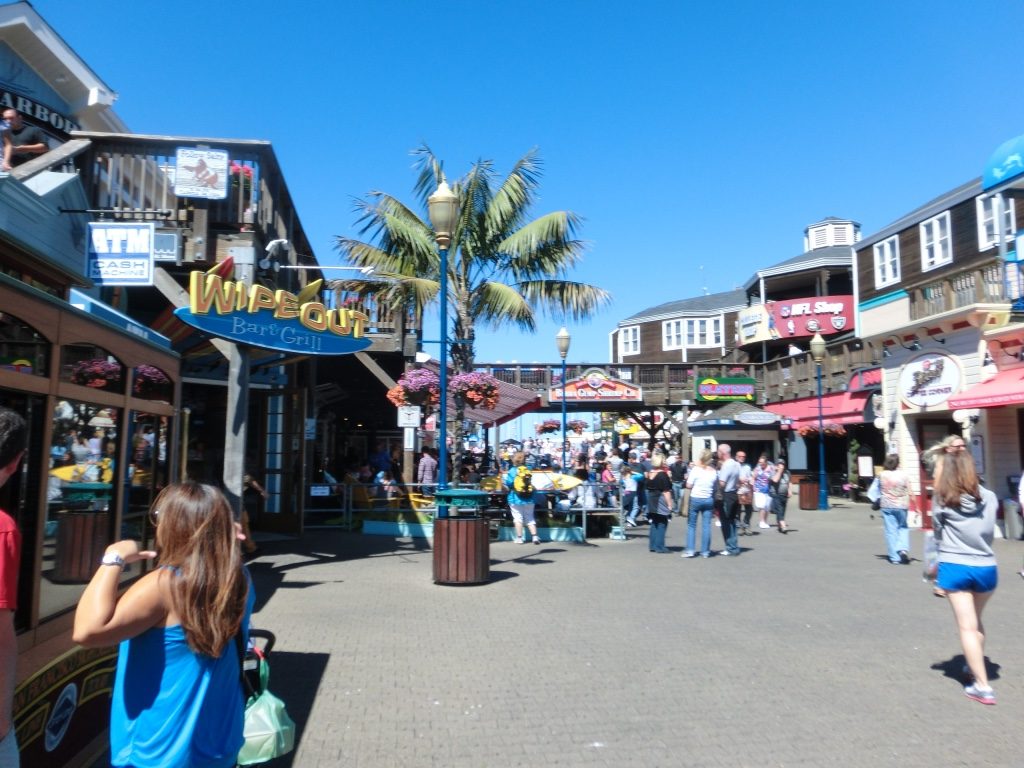 PIER 39 is the number 1 attraction in San Francisco (above everything else!) so all vacations should start here. Along the bay is a collection of 15 restaurants, 10 quick service restaurants, boutique shopping experiences and the freshest seafood, including the signature clam chowder bread bowl favourites. All the water-based attractions are based out of PIER 39 so it's definitely an area full of activity and culinary adventures. Coming soon to PIER39 is Walhburgers, the burger restaurant chain owned by the Wahlberg Family which ie expected to open in late 2018 or early 2019.
Also new to PIER 39 will be the attraction, "The Flyer" a soaring over experience similar to "Fly Over Canada" in Vancouver and the "Soaring" attractions at Disneyland and EPCOT in Walt Disney World in Orlando. The Flyer will be in 3D (first of its kind) and will focus on San Francisco and the Redwood County and is expected to open August 2018.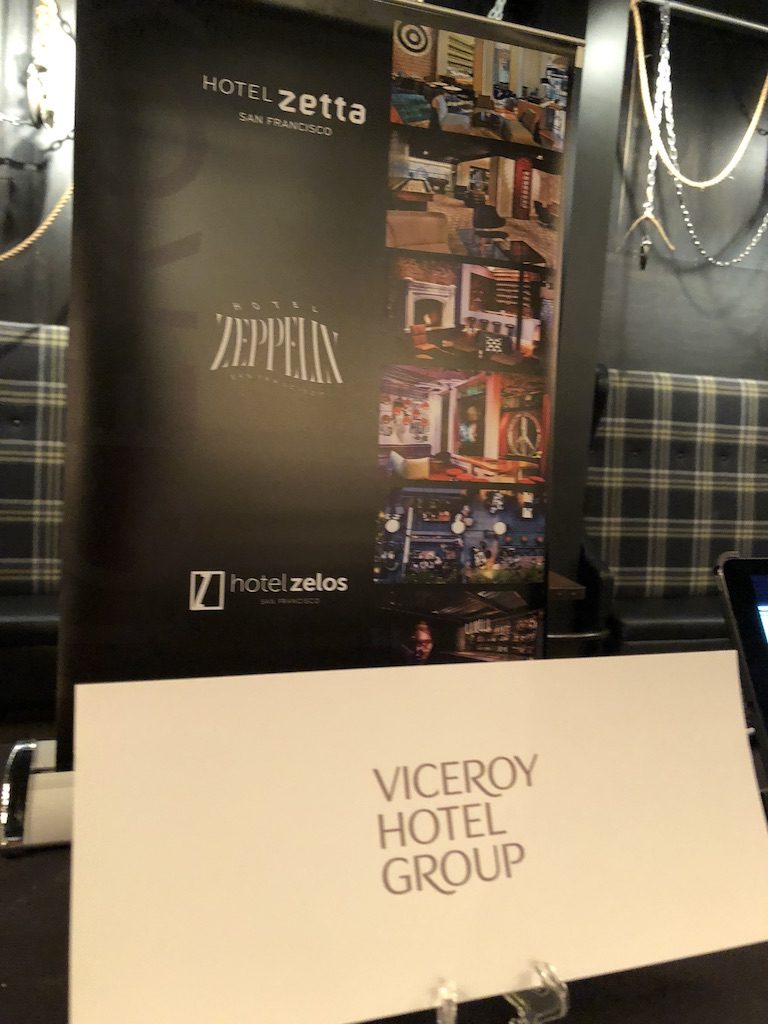 The Viceroy Hotel Group has three unique and boutique properties in downtown San Francisco. All are four star hotels with under 200 rooms and each has its own personality to suit different traveller types.
The Hotel Zetta is modern and hip, most representative of San Francisco as it is in the present, "here and now". It combines the forward thinking tech minds of Silicon Valley with the importance of sustainability in its recycled and reclaimed items throughout its decor.
The Hotel Zelos is a contemporary hotel with a large outdoor patio so guests can really enjoy the vibe of the city.
The Hotel Zeppelin is perfect for guests reminiscing about the past, revelling in nostalgia and the summer of love. Its vibe is very much about San Francisco and how it "used" to be – peace, love and prosper is everywhere.
The California Academy of Sciences is the world's only aquarium, planetarium, natural history and rainforest museum. Guests can visit and explore all living things of the earth under one roof. Inside is a four storey rainforest and is home to the world's deepest indoor living coral reef, Over 40,000 animals are housed there, including the 22 year old albino alligator, Claude. For exclusive experiences, a Behind the Scenes VIP tour is available for those wanting to know more about their exhibits. On Thursday evenings, there is a Nightlife VIP event for adults 21 and older to enjoy the Academy with food, cocktails and live music.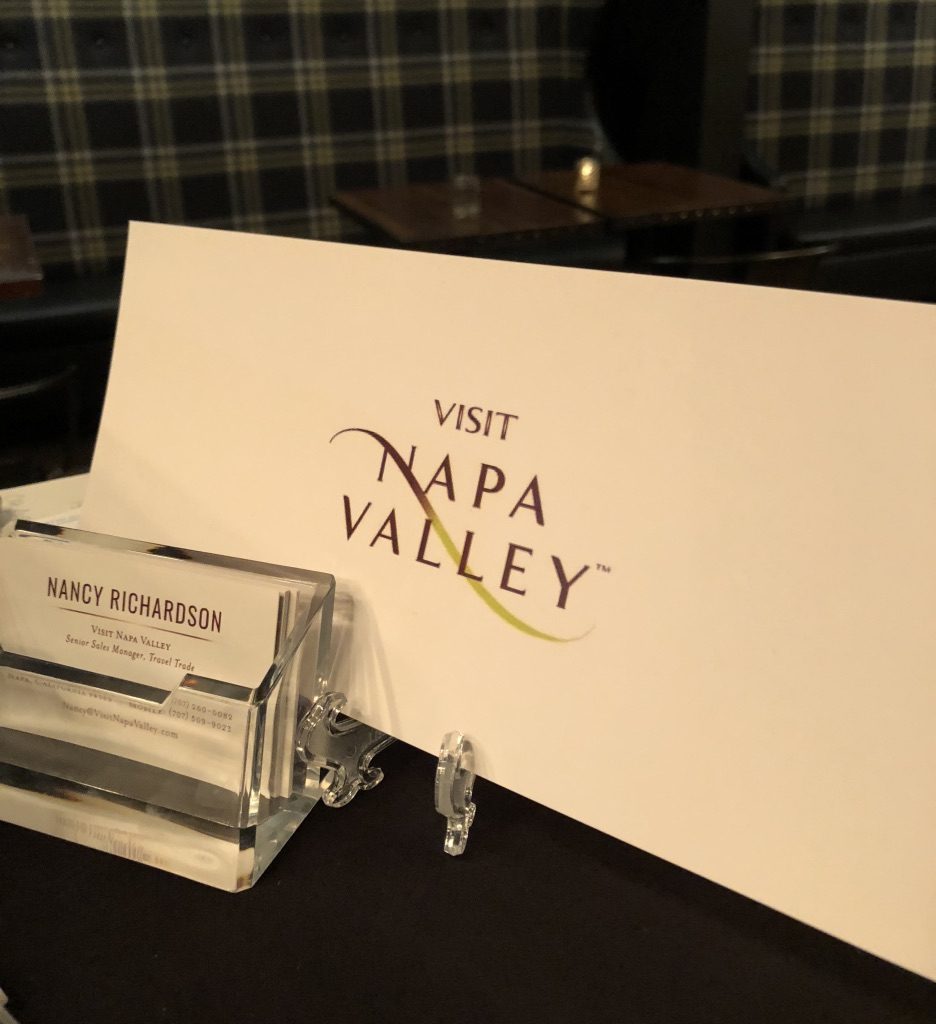 Just north of San Francisco lies the Sonoma and Napa Valley Wine Counties, where most of the California wines are produced. Guests can visit wineries to experience wine tours, brewery tours, wine and food tours combined. Travellers can also sign up for gourmet cooking classes, blend your own wine experiences or enjoy the break-taking scenery in a hot air balloon ride. There are a choice of bed and breakfast inns, luxury hotels and boutique hotel options in the area. The wine country experiences really focus on the farm to table dining attention, and experiences with nature in just enjoying the scenery, hiking, zipping and whale watching in the Pacific Ocean. Outdoor adventure enthusiasts can also enjoy kayaking and canoeing, horseback riding and golfing. Safari tours are available through Sonoma Serengeti, or enjoy wine cave exploration experiences.
Further north takes us to Humboldt County for travellers to really enjoy the great outdoors and marvel in the spirit of Mother Nature and the Redwoods. The Redwood trees are considered the "largest living thing on earth" and home of the world's tallest and oldest trees. The trees are a UNESCO Heritage Site, and is where popular movies such as Jurassic Park, Return of the Jedi and A Wrinkle in Time were filmed.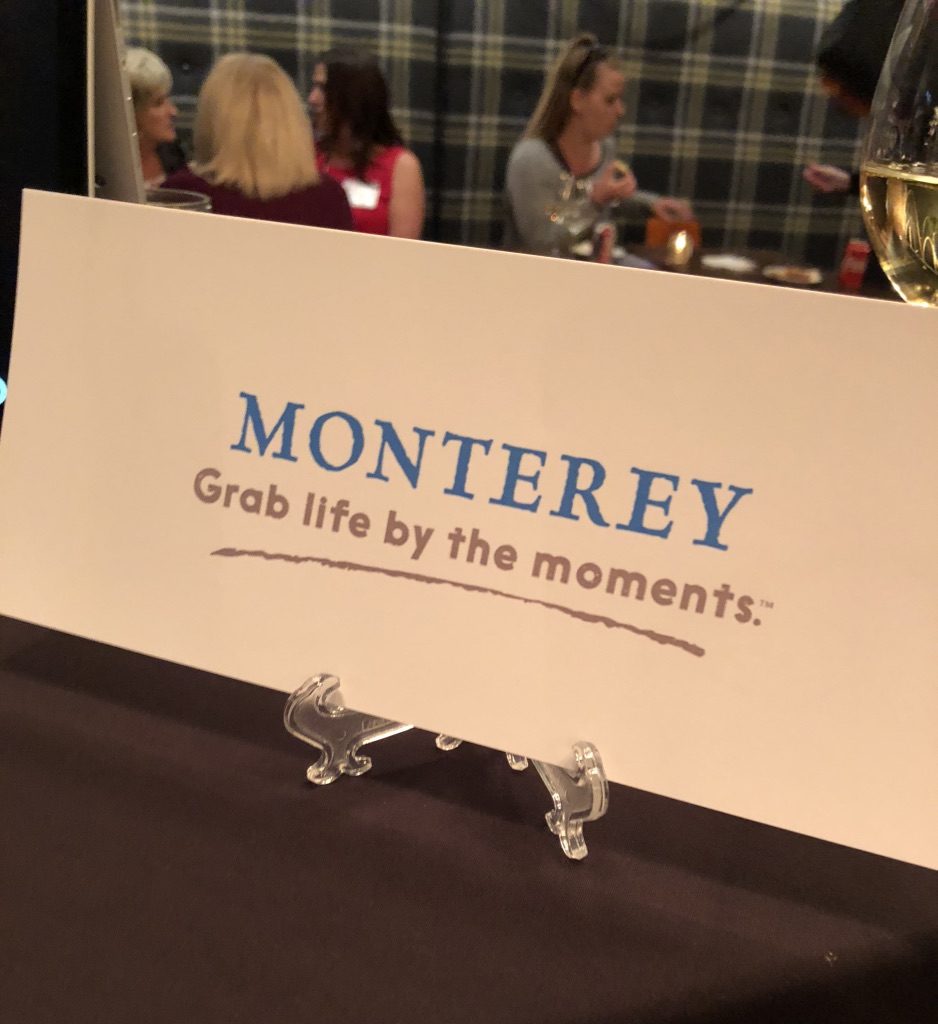 South of San Francisco is Monterey County, which provides the southern boundary of the classic San Francisco, California experience. Monterey is most known for its beautiful coastline, the famed 17 Mile Drive and marine life in the area with sea lions and whales present all year long. The area is popular with artists, musicians and painters who draw inspiration from the beauty and simplicity of the area. Big Sur, Carmel Beach and Pebble Beach are the most famed towns in the area.
San Francisco is a destination with so much to experience! Whether it be a vacation destination, or a quick stop before heading to Hawaii or Asia, it's definitely a city to check out. Let me know if you have any questions or would like any travel planning assistance to San Francisco. It holds a special place in my heart if you want to read about my top favourite experiences in San Francisco.