Now that you have decided on your travel plans, it's time to protect that investment! Vacations and travel expenses account for the third largest expense in a family's finances (behind house and car), so we want to make sure you are adequately covered for any trip delays, cancellations that may arise before and during your trip, and to ensure you have the appropriate medical coverage during your trip.
Travel insurance is one of the most important and necessary investments to have if you travel. Policies and inclusions will vary based on providers and their plans so it is best to discuss your specific needs with me and we can review all the available options.
Whether you have booked your travels with me, or booked it elsewhere, you can purchase your travel insurance plans with me as well!
Manulife is our preferred travel insurance provider and I am able to advise you on their travel insurance vacation protection plans. While you may think you have adequate travel insurance coverage elsewhere, or even possibly with Manulife, it is in your best interest to evaluate all available options to ensure the most adequate coverage for your trip.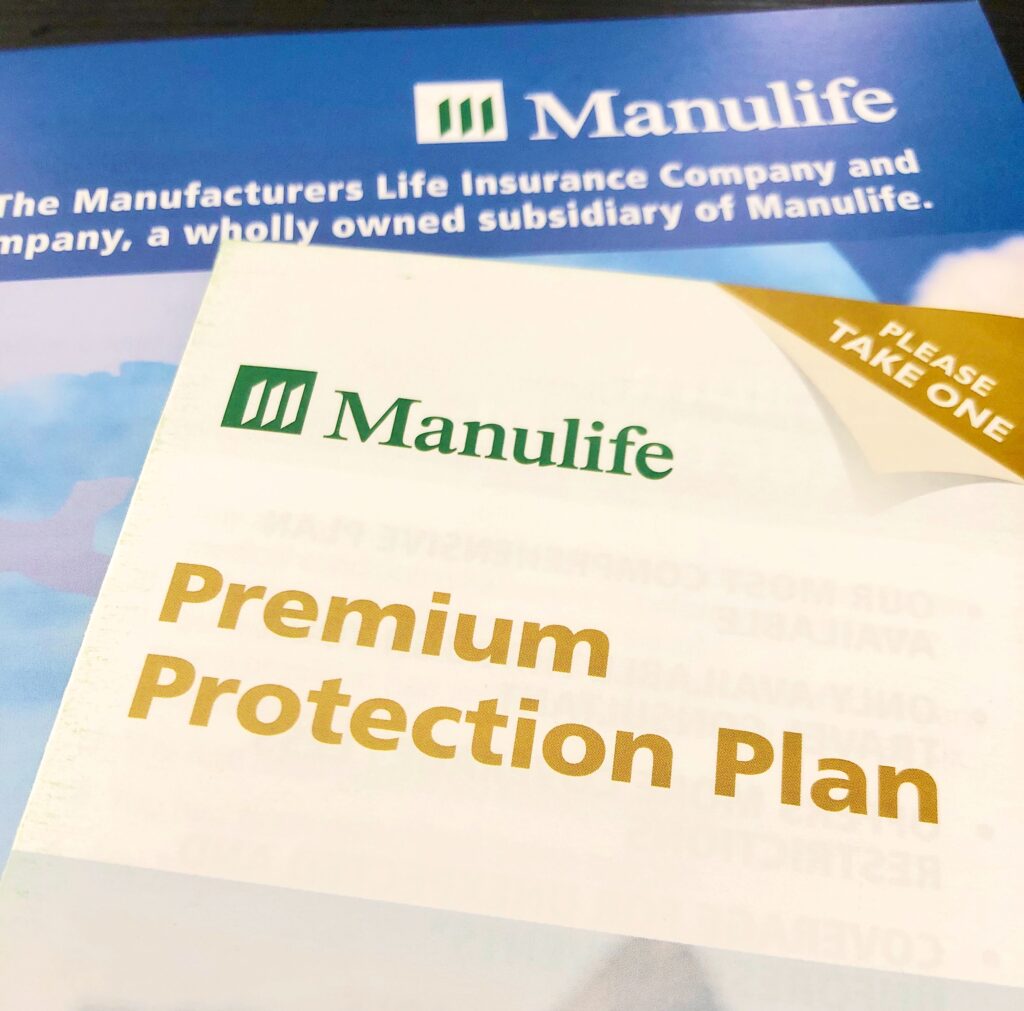 The Premium Protection Plan is the most comprehensive plan available and only available through licensed travel agents. It offers the most coverage with the least restrictions and covers for unexpected and unforseen events. And when purchased within 72 hours of initial payment or travel purchase, it also includes "Cancel for Any Reason" Benefit where you can claim non-refundable amounts to receive your money back if you are no longer able to travel on your original dates. Included with our Manulife travel insurance plans is medical concierge service available 24 hours/7 days a week during your trip.
Travel insurance may not always be the most exciting aspect of vacation planning to discuss, but it is one of the most important! The cost of insurance is always going to be less compared to the financial loss you could be protected from if unforeseen events impact your original travel plans, and is minuscule in comparison to the potential costs of an unexpected emergency in a foreign country.
You've saved up so much to make your travel dreams happen, I wouldn't want you to suffer any unavoidable financial losses or incur significant financial costs due to unexpected medical events. Let me know if you have any questions about travel insurance and we will find the best option for you!