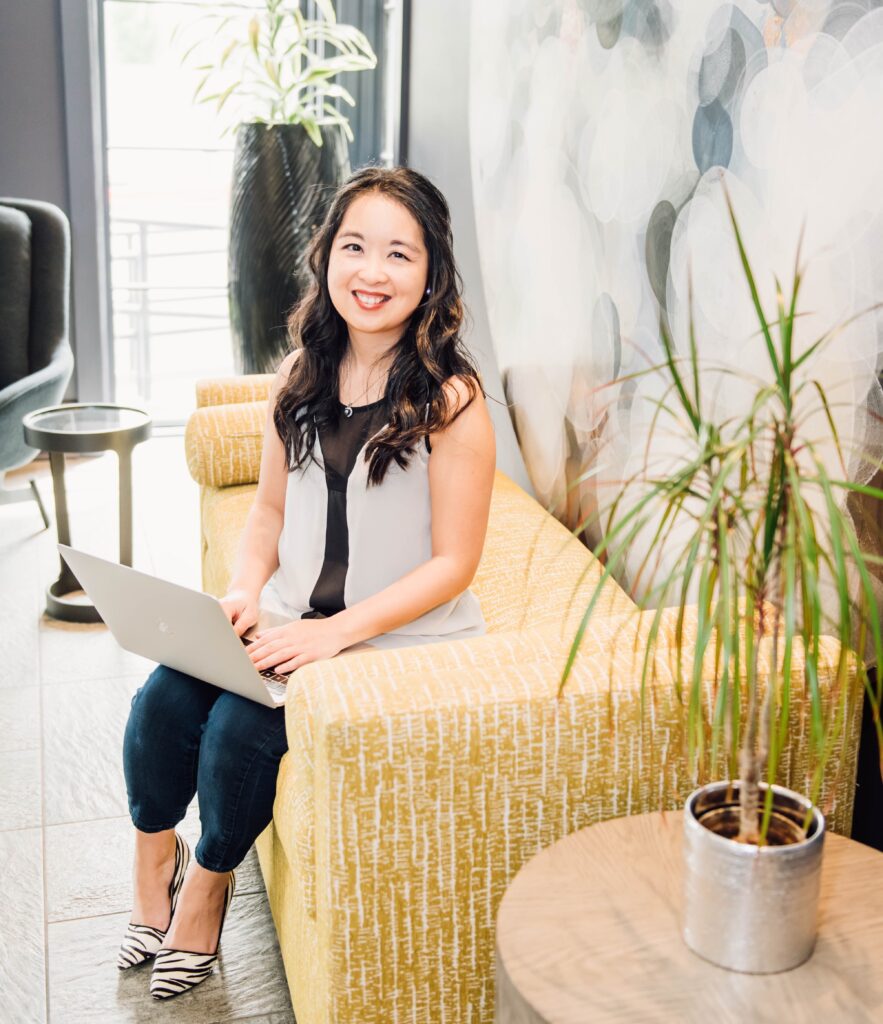 So, how does it work?
We research, refine, book, and support you through every leg of the travel journey.
And you? You just sit back and relax. Here's what the Renee Tsang Travel planning process looks like:
1. Connect: Join me on a complimentary consultation call so I can learn more about your travel dreams and all the logistics. It's important that I get to know you and the kind of experience you're looking for, so I can deliver some exceptional travel ideas!
2. Discover: Based on your needs and desires, I'll start the research and come up with a few ideas I think you'll absolutely love. I'll draw on my own experiences and knowledge, to design a vacation experience and itinerary that I feel is best suited to what you've told me.
3. Perfect: Let me know what you think! We'll work together to refine the itinerary that just sounds amazing and fun for you and your travel companions. I'll also take care of all of the bookings for you, from flights and hotels to excursions and even restaurant reservations if you want. I don't want you to have to worry about a thing.
4. Support: Got questions? Ask away! My personalized service means you'll always have someone in your corner. I also provide email and phone support while you're traveling just in case anything unexpected comes up, bringing you the ultimate peace of mind.
5. Check in: Tell me all about your travels when you return! I always like checking in with my clients to make sure everything lived up to — and beyond — expectations.
No more late nights on the computer doing all that exhausting research alone.
No more wondering whether the hotel you booked will actually look like the photos online.
No more putting off that dream trip together.
Get one step closer to your incredible vacation today, with our help.
It all starts with a complimentary consultation!
Contact me today and let's start dreaming — and planning — together!
"The world is a book, and those who do not travel read only one page"
~ Saint Augustine
Please note: I do want to first advise you ahead of time that as of June 1, 2020, there has been a change to our trip planning services and a non-refundable trip planning fee is required for all trips before we can begin (including all-inclusive packages and cruise packages). The change in policy is due to COVID-19 and all the unknowns that the virus has caused, and may continue to cause depending on the uncertainty in the lifting of the travel bans. While we are all anxious to travel again, and (to begin planning too!), the unfortunate effect of our industry is that our role as travel advisors is not compensated by travel suppliers if travellers are not able to travel. After the sudden and immediate disruption to travel plans on a global scale these last few months, we have been in the position to work on many trip cancellations without receiving compensation. I hope you can understand our fees have become necessary as a small compensation for the time required to research and plan your trip, as well as the travel support before, during and after your trip.
Travel Consulting
Are you a Do-It-Yourself Planner and prefer to book everything on your own? We can still help! We have travel consulting packages available so you can still access the travel expertise with a personal trip consultant but maintain control over your own travel bookings. We work with you to help you plan your trip by providing recommendations, suggestions and advice so you can plan your trip easily!
Just booked your vacation but not paid in full yet? Depending on the vacation package, cruises and Disney vacations can be transferred to our agency if it is within 30 days of booking and not paid in full. Inquire with us about transferring your booking to us so we can help you with the planning.
Already booked but just want to double check details? Itinerary review packages are also available if you would like a travel expert to review your itinerary and see if there are any issues, concerns or suggestions to improve efficiency or ideas to maximize your vacation time and minimize travel concerns.
Need travel insurance?? We've got you covered with that too! Inquire with us to help you find the best travel protection plan to cover you in case of trip cancellation, trip delay or medical concerns while you are away.
We know there are plenty of options to book your vacation but I would like to encourage you to consider booking with us, Serafina Travel, to provide you with a full service travel agency experience, with personal and customized travel planning assistance and expertise.
Contact us today to see which options works best for you!
"Travel is never a matter of money, but of courage"
~ Paulo Coelho