Ready to travel? Travel insurance options and details are now being released to offer travellers coverage for COVID-19-related costs, including emergency medical and quarantine costs due to positive COVID-19 tests abroad.
Manulife has a COVID-19 Pandemic Travel Plan, available in October, to allow Canadian travellers to travel internationally during a Level 3 Advisory, and to countries with a Level 3 Advisory.
The policy includes Emergency Medical coverage, including specific additional coverage for COVID-19 and related conditions. It will also include added Trip Interruption benefits in the event of quarantine.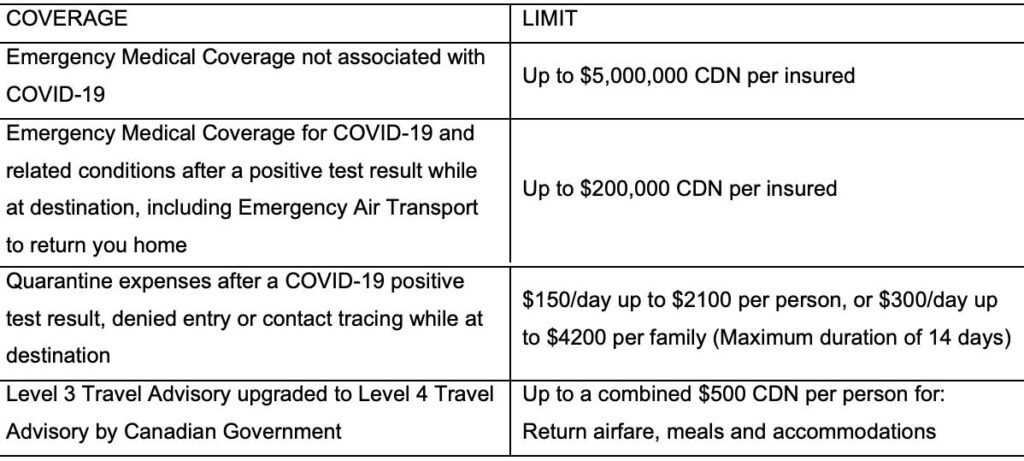 As more details become available, the post will be updated but it can be a great option for travellers who are travelling at this time and require coverage for COVID-19-related costs. The peace of mind offered through travel insurance providers is invaluable when travelling can be stressful enough! Let me know how I can help you navigate through all your options to ensure we have gone through everything available to you so that you can make the best decision possible for yourself and your specific needs.